After placing your initial embroidery order and having your logo securely stored in our system, you'll gain the privilege to craft a personalized web page through your 'My Account' portal. You can access this feature by visiting: https://www.logoup.com/myaccount.asp
Once you arrive at the 'My Account' page, kindly navigate to the 'Custom Pages' section by clicking on the 'Custom Pages' link. This will direct you to our Custom Page Manager, where you can design and manage your unique web content." - As shown below.

Logo Details:
If you believe you have uploaded a logo but can't see the link, reach out to our support team
Your logo may need to be formatted correctly by our designers to be compatible with our 'Custom Pages'.
For each 'Custom Page', only ONE embroidered logo is permitted, and it will be placed in the default position for that item.
Ordering Notes:
Screen Printing and Promotional Products are not available for these pages currently.
If you have more than one logo, we recommend setting up individual custom pages for each. This way, your employees, fans, or customers can easily order items with their preferred logo.
Pricing & Shipping:
Be aware that both product prices and shipping fees may vary. Certainly! Here's a more streamlined version:
Setting Up Your Custom Page:
Basic Options: Refer to the image provided below to see the fundamental settings for creating your 'Custom Page'. These will include Page Title, Description, Url, logo, and additional options.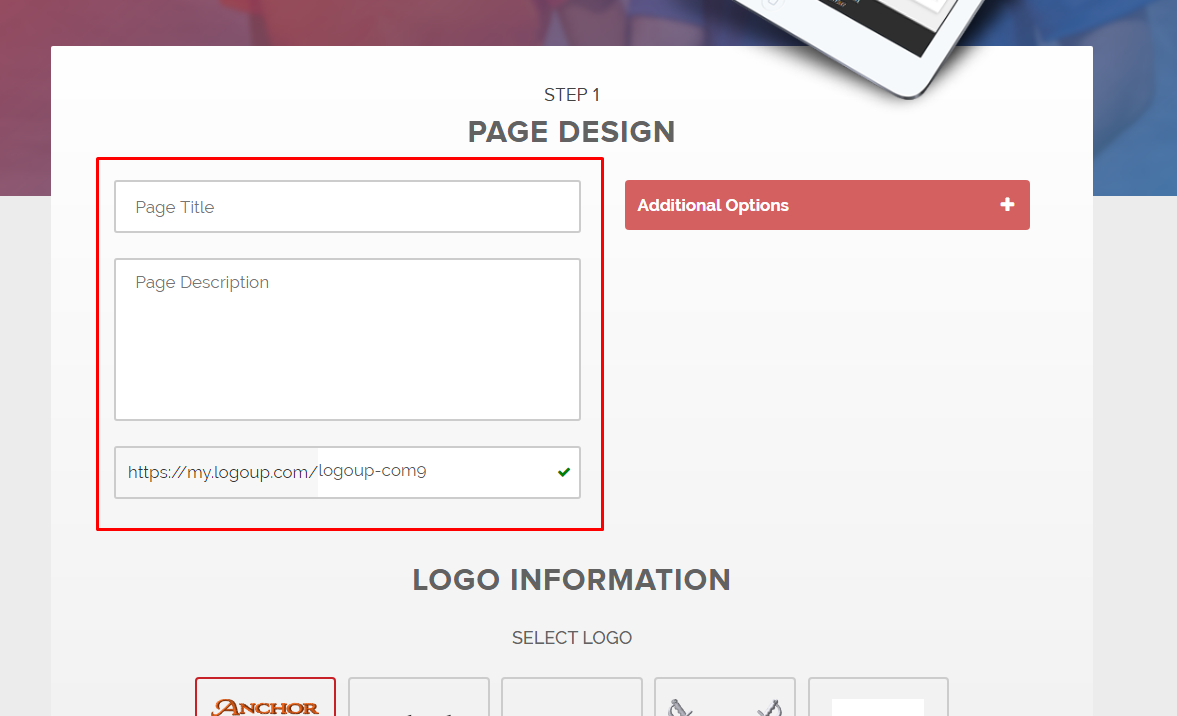 Page Title & Description: These will appear on the left side of your page, next to your logo. For a visual, refer to the example images below.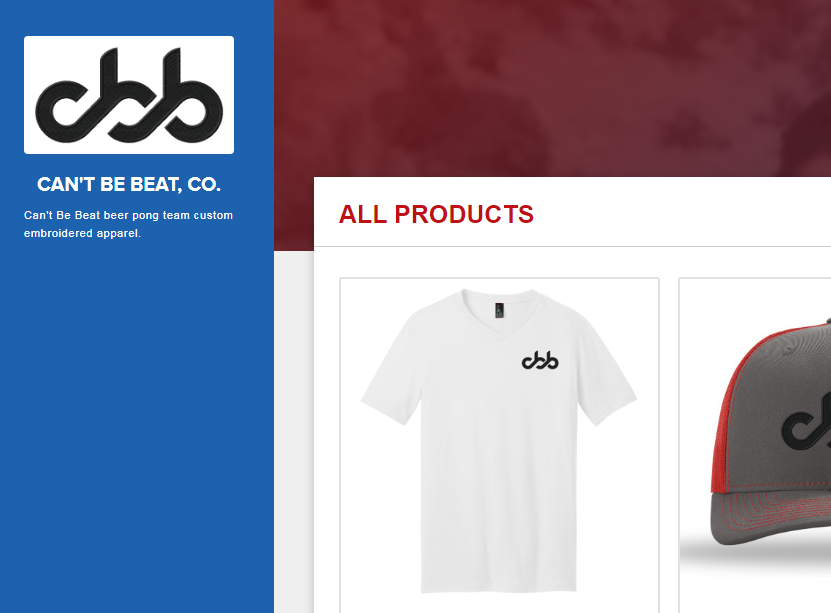 Custom URL: Your page will have a unique web address originating from https://my.logoup.com/. Choose a URL that's memorable and easy to share. Want more customization? Explore the 'Additional Options' for advanced features.
Product and Color Selection for Your Custom Page
Choosing Products: Start by selecting the items you want to showcase on your custom page. For guidance, view the example provided below.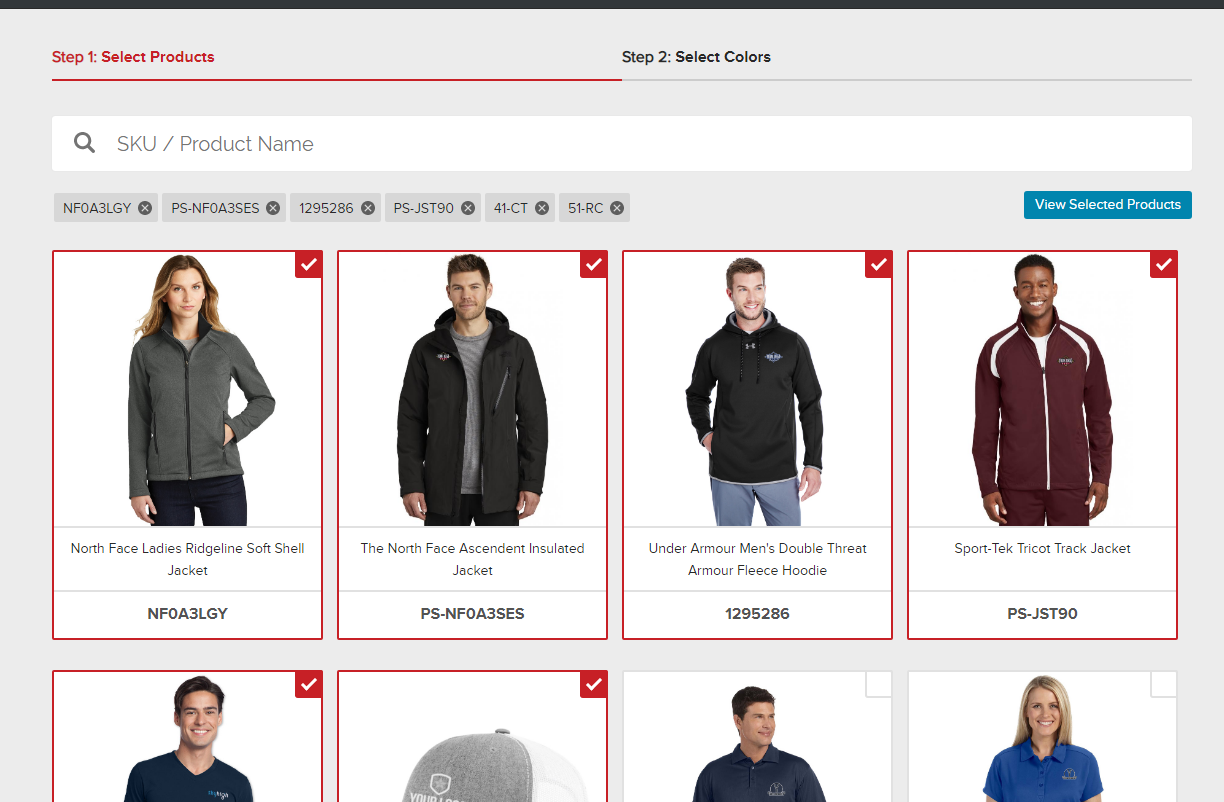 Picking Colors: Once you've chosen your products, decide on the colors for showcasing your logo. For a visual guide, refer to the image below.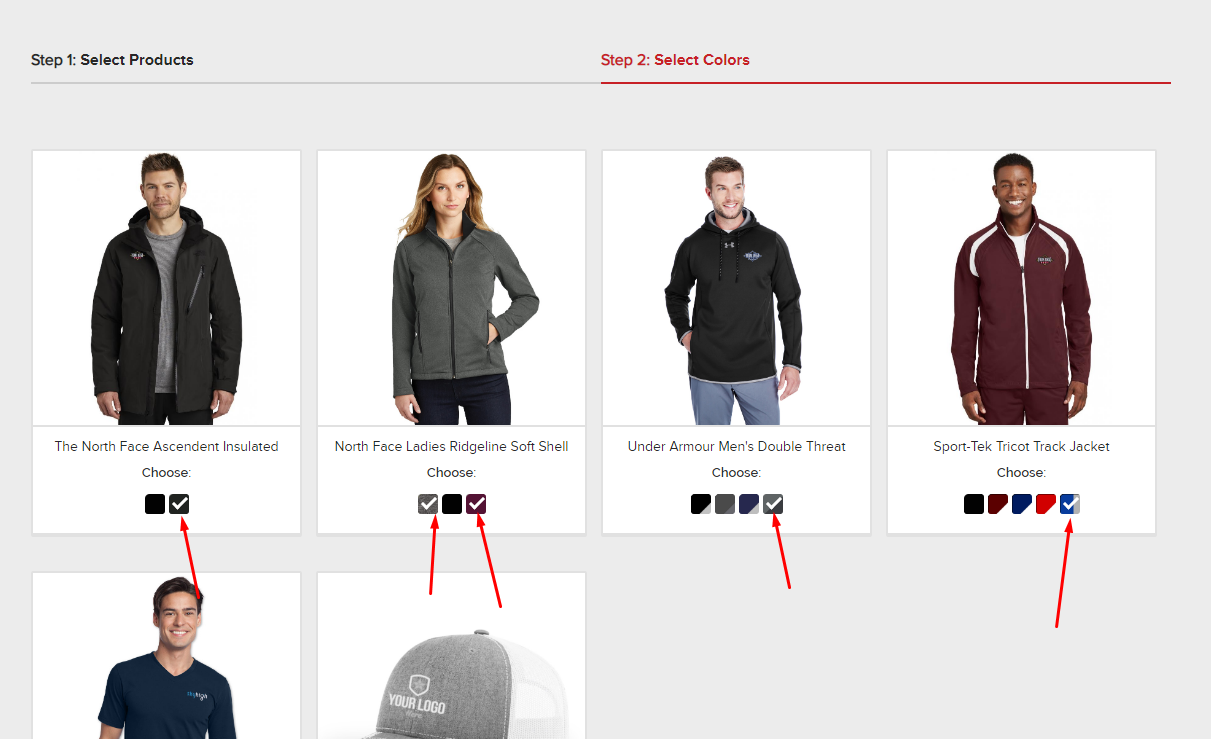 Share Your Page: After setting up your product and color choices, you'll receive a unique link to your custom merchandise page. Check out a sample here: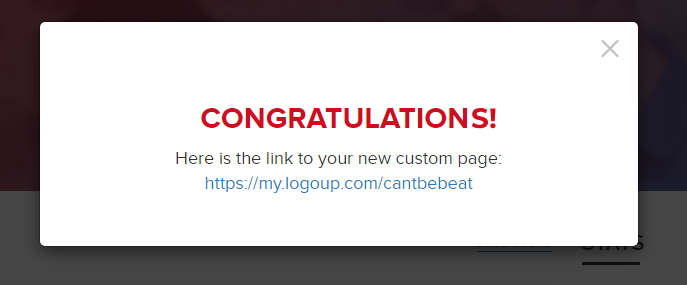 Once everything is in place, you're all set and ready to share your custom page with the world!
If you face any challenges or need assistance with setting up your store, please don't hesitate to contact us.
(please include the bottom that is shown on the faq already with the have more questions submit a request information)