Yes you can!
After your first embroidery order and your logo has been placed on-file. You will have access to create a custom page from your 'My Account' page. See: https://www.logoup.com/myaccount.asp
Once you get here, please click on the 'Custom Pages' link to go to the Custom Page Manager:

Please Note: If you do have a logo on-file but do not see this link, please contact support. Our designers will have to save your logo in the right logo format so it can work with our 'Custom Pages'.
You are currently limited to ONE embroidered logo per 'Custom Page' applied only in that items default position. We do not allow Screen Printing and Promotional Products on these pages as of now.
If you have multiple logos in your account, consider creating multiple custom pages for your employees/fans/customers to order.
Product pricing and shipping charges are subject to change.
Creating & Customizing My Page
When creating your page, you have the following basic options. See: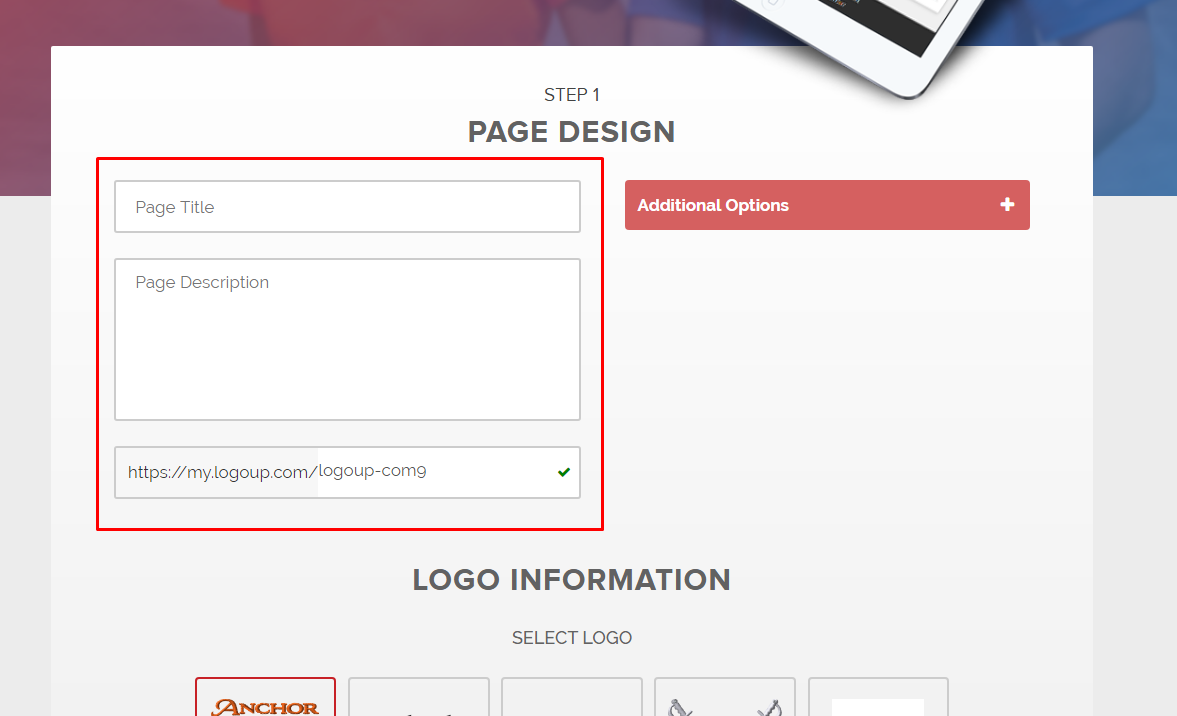 This is the minimum amount of options needed to create a 'Custom Page'. Your Page Title & Description will display on the left side of your page accompanying your logo. See Example:
Your URL will be custom to your page, choose something that would be easy to remember and share. All custom page URLs are coming from https://my.logoup.com/.
Please select 'Additional Options' if you want to further customize your page.
Choosing Products and Color
The next step would allow you to choose what products you want available in your custom page. See: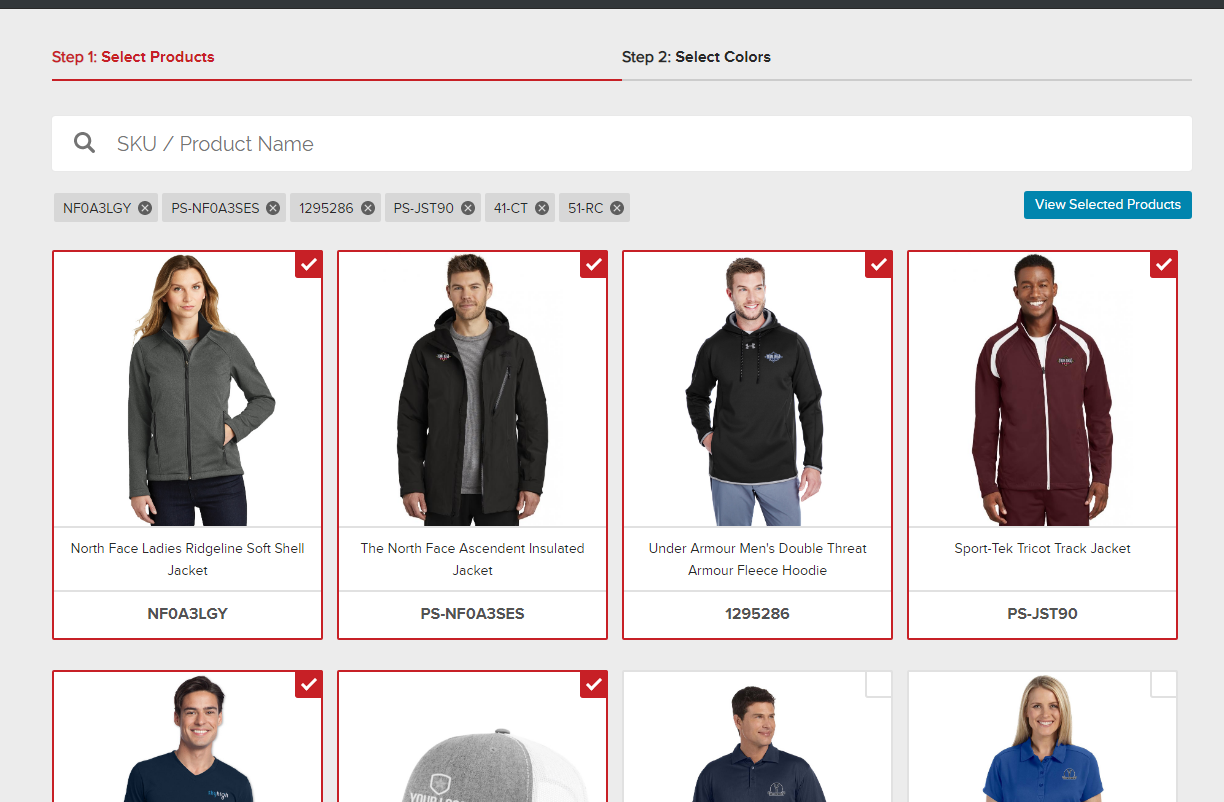 After this, you will be prompted to choose the colors you want to have your logo displayed on. See: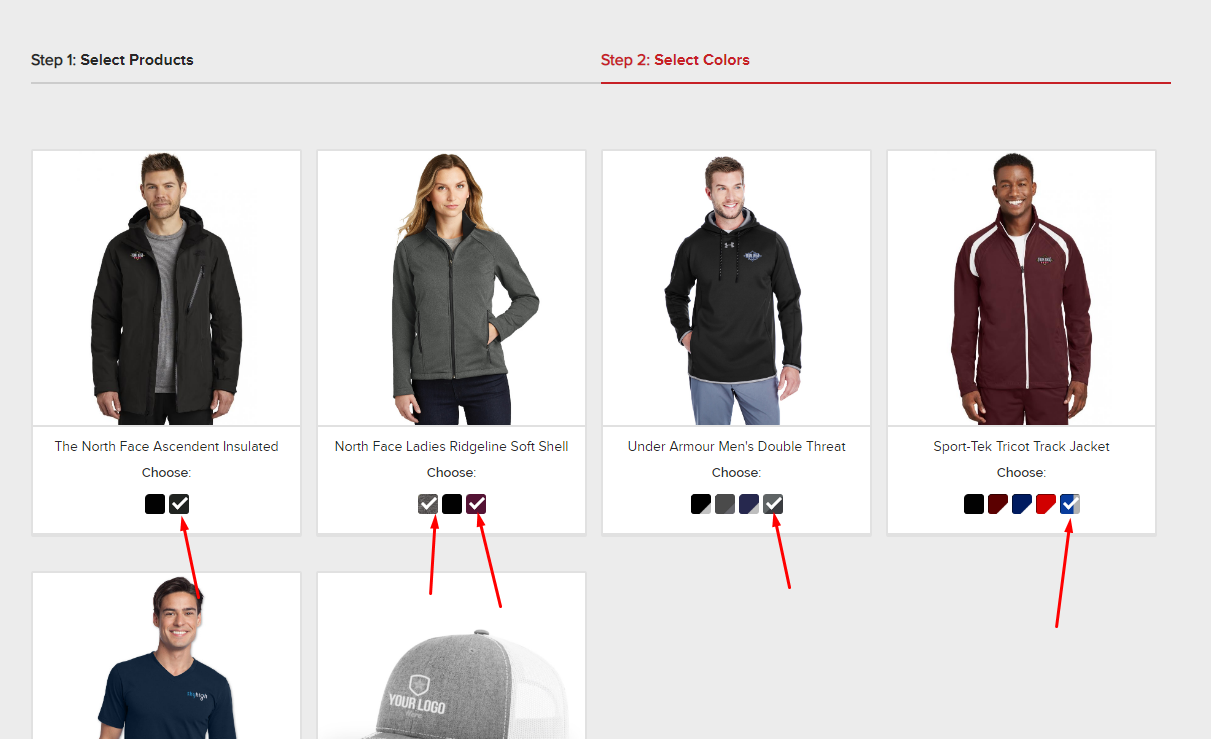 After this, you'll have your own custom link to have your merchandise available on the web. See Example: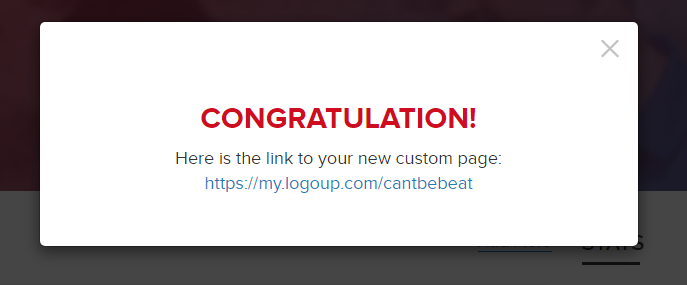 Please let us know if you run into any issues or can't create a store.